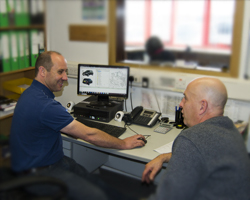 Thousands of drivers make car insurance claims every year. This does not necessarily make it a simple process, especially if you have not made a claim before.
We give you the benefit of our experience in dealing with motor claims daily, over the last 25 years.
Estimates are free of charge! We will guide you through the claims process and discuss the do's and dont's.
To ensure a sucessful outcome to your claim, give Colin a call on 065 68 68 444 or call to PARC in person.